Corsair 880 – Drive Out, Fold Out, Thrill Out, Chill Out
Effortless performance is not a myth; it's the Corsair 880! The long-awaited new Corsair 880 brings new charisma to the 28ft folding trimaran concept and is coming to Australia this year.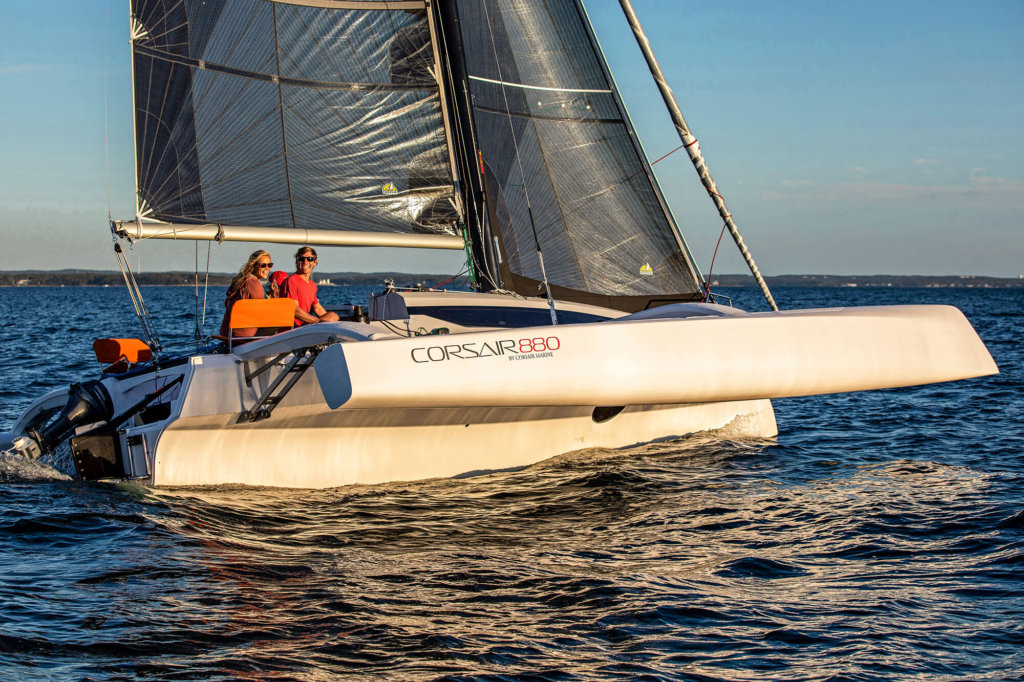 In a time when performance catamarans are hitting their strides and being better understood as a logical choice for long range cruising, for not only experienced sailors but families wanting more efficiency out of their boat, the reality is that these larger cats are more at home offshore exploring Europe, the Caribbean or Pacific islands than sitting idle in a local marina or swing mooring in between journeys.
That's where the Corsair 880 comes in as the perfect in-between boat, enabling fast transport to your preferred location, thrilling sailing to keep up your skills, yet a stable platform to chill… and when you are all done, compact economical storage.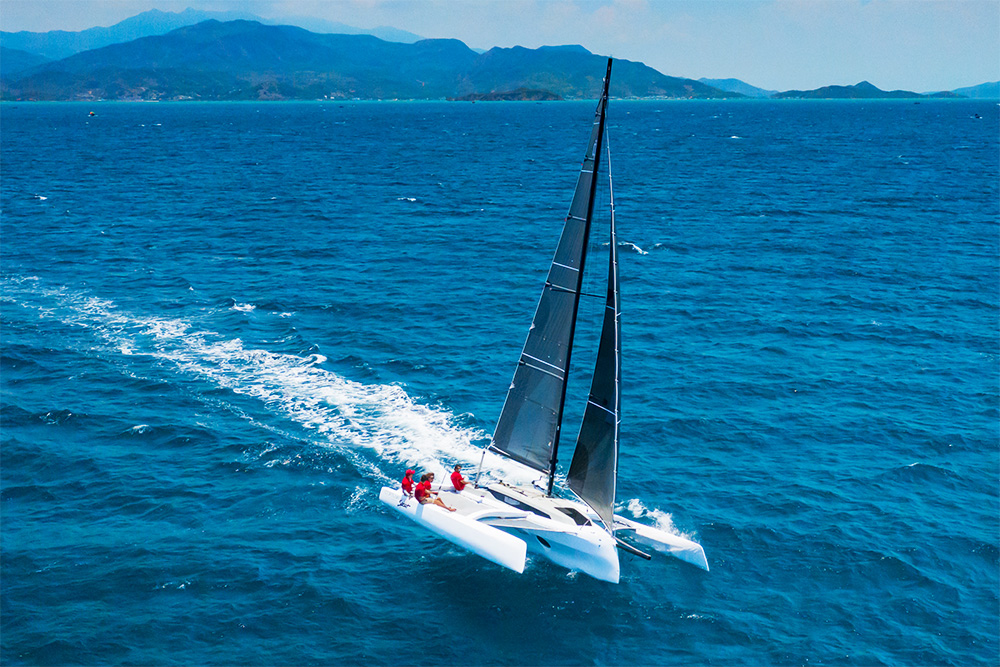 The feeling is undeniable when you only need a few knots of wind to get the boat moving in flat conditions without whitecaps.

Since launched, boating enthusiast from all over the world are sitting on the bench, eager to get onboard this ultimate trailerable sports cruiser. Well, we have good news for you! The Corsair 880 Sport is coming to the 2022 Sydney International Boat Show this winter and ready to welcome her first visitors. If you live in Sydney or are around the area from 28th July – 1st August 2022, be sure to pay us a visit and see her in the flesh. Our team from Multihull Central will be there to walk you through how this 2021 Boat of the Year has lived up to its name. Registration and ticket entry are now opened. Be sure to book a visit with us or purchase tickets directly at the Sydney Boat Show 2022 Website:

READ MORE:
CORSAIR 880 SPECIFICATIONS: