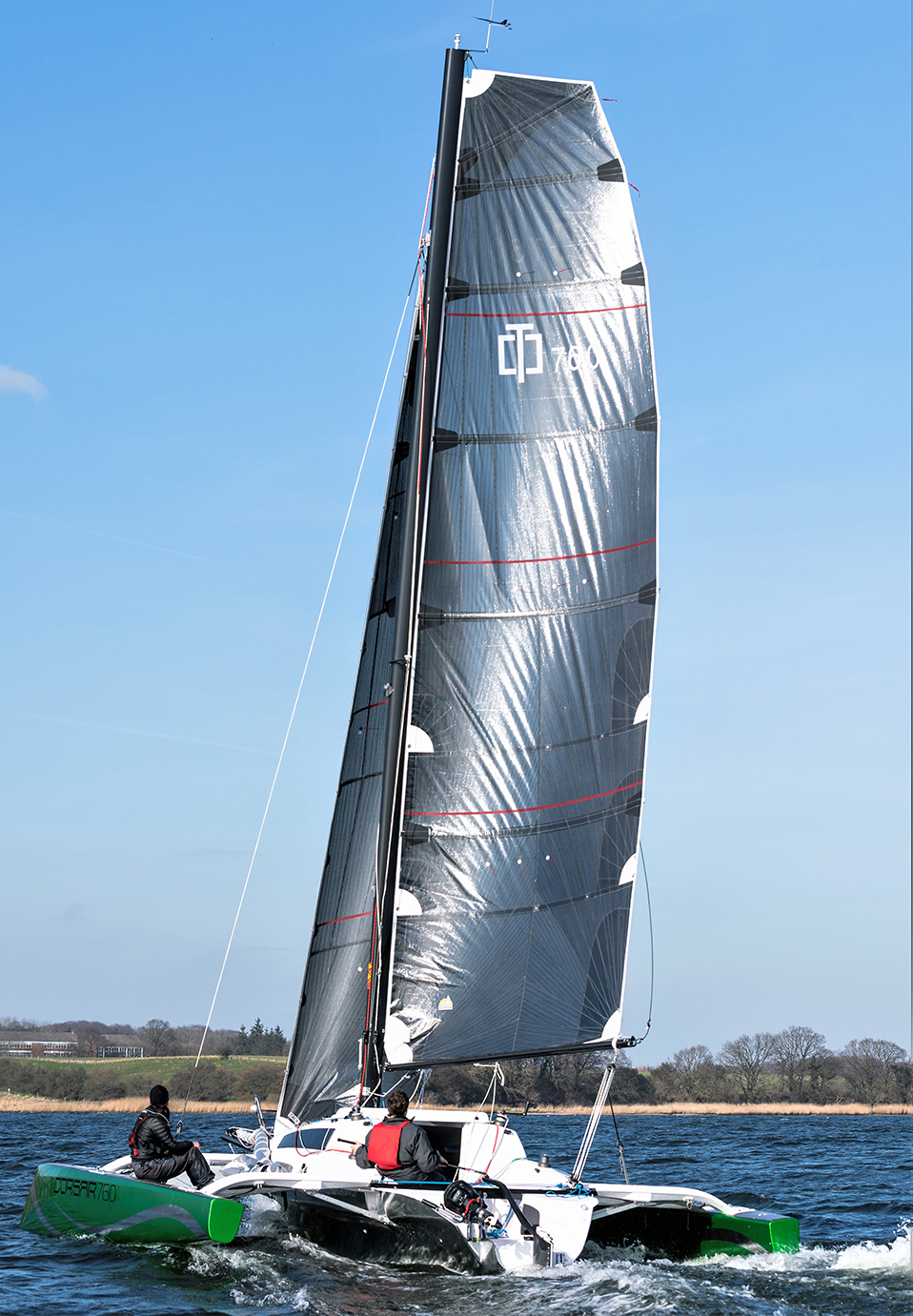 Tough
First of all, the Corsair 760 is built to withstand the toughest conditions. Corsair trimarans are well-known for their well engineered construction – proven by the 3,000+ Corsairs trimarans sailing around the world.
Designed by Francois Perus the Corsair 760 is not only a competitive race boat but also the ideal family cruiser for a weekend away on the water. Her large floats make her extremely stable even under sail and the sleek modern interior comfortably accommodates 4 adults.
The Corsair 760 is continuously winning regattas (most recently, the Geelong Race Week and Australian Multihull Nationals) and now the award for Multihull of the Year 2018.
Stable and versatile
Secondly, as any Corsair owner will tell you, her effortless speed and low heel provide an unintimidating experience for guests. Sailing has never before been this easy. This 24′ trailerable trimaran is easily operable one up, with all sail controls led to the cockpit. She is designed with additional buoyancy, offering a considerably improved righting moment providing safety margins higher than other trimarans of this class.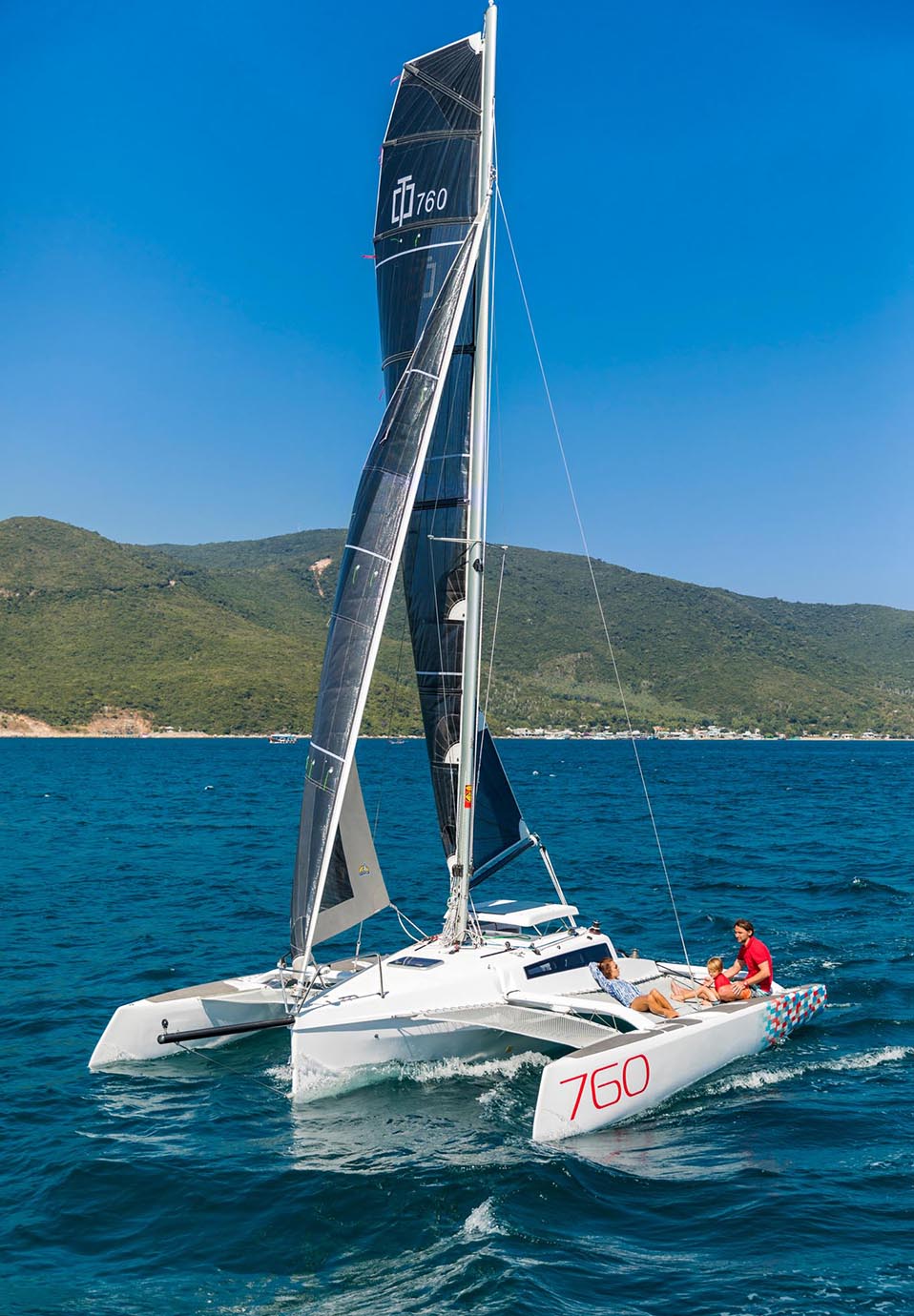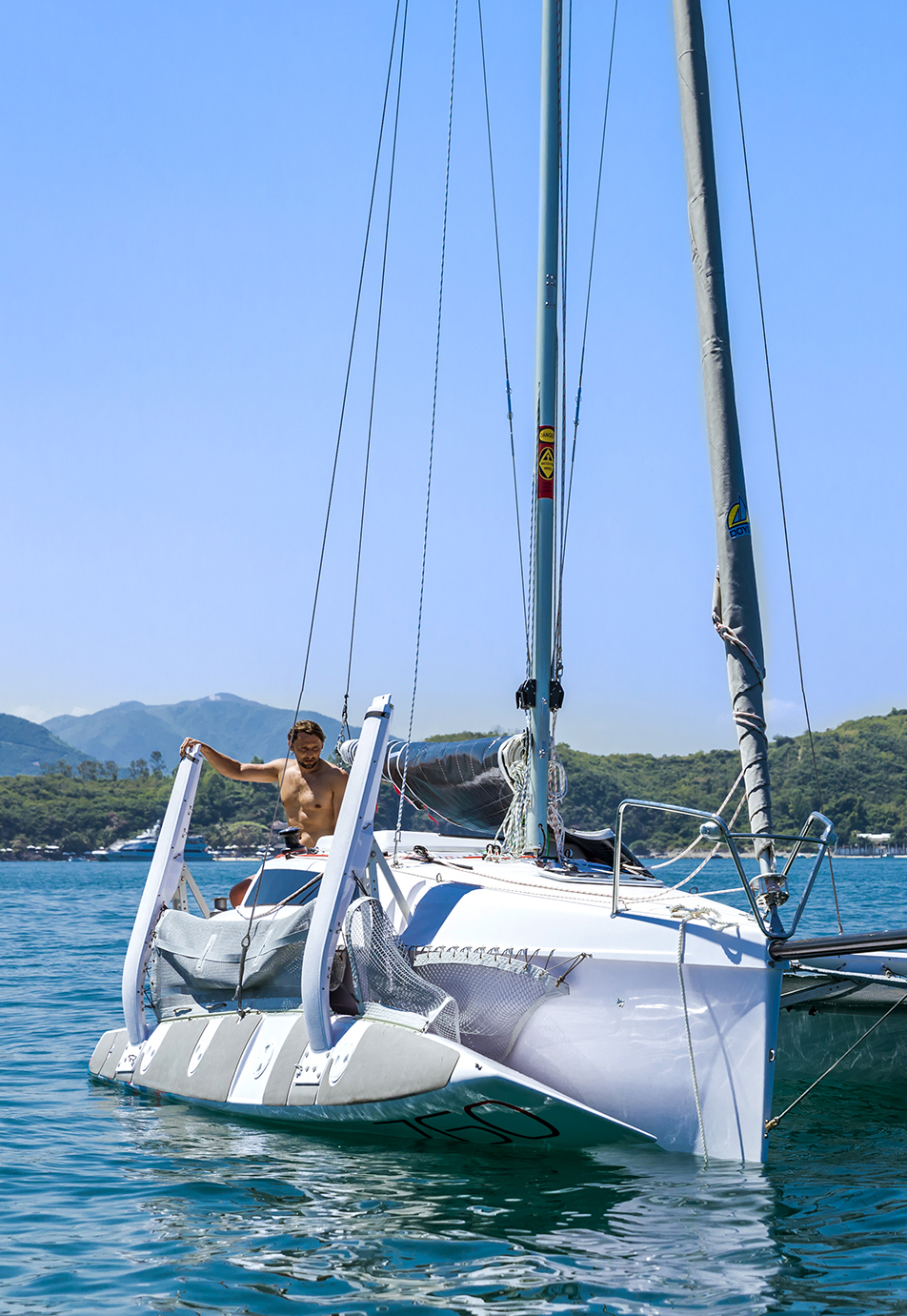 Compact to trailer
Thirdly, the Corsair 760 is an ideal size to tow behind your average family car for a weekend sailing getaway. Unfold in under 25 minutes, launch and rig in as little as 25. The setup is that simple and can be done by yourself! Also, de-rigging and loading onto trailer for the return home can be done in the same time with Corsairs simple mast lowering system. Easy to trailer, easy to sail, and easy to store!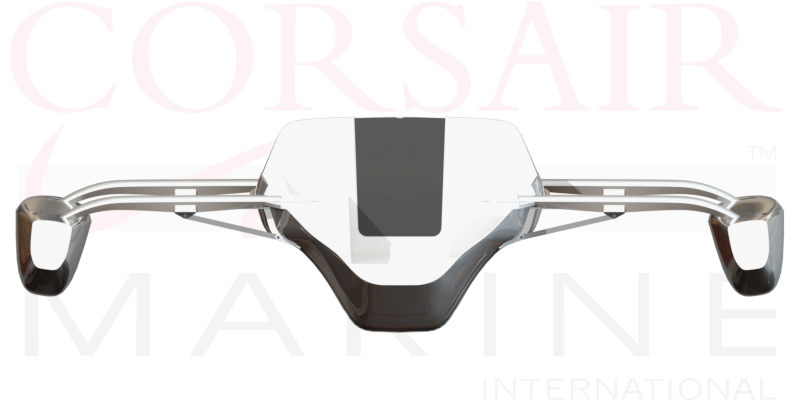 To better understand how our Corsair trimaran's folding system work, read more here.
Family Fun
The 760 offers fun cruises for families – highlighted with compact galley and pop top. Sailing her is entertaining and delightful. The model is also designed to comfortably sleep couples and with the optional collapsible dining table, the cabin can be converted to sleep a family of four.
View the exterior and interior of the Corsair 760.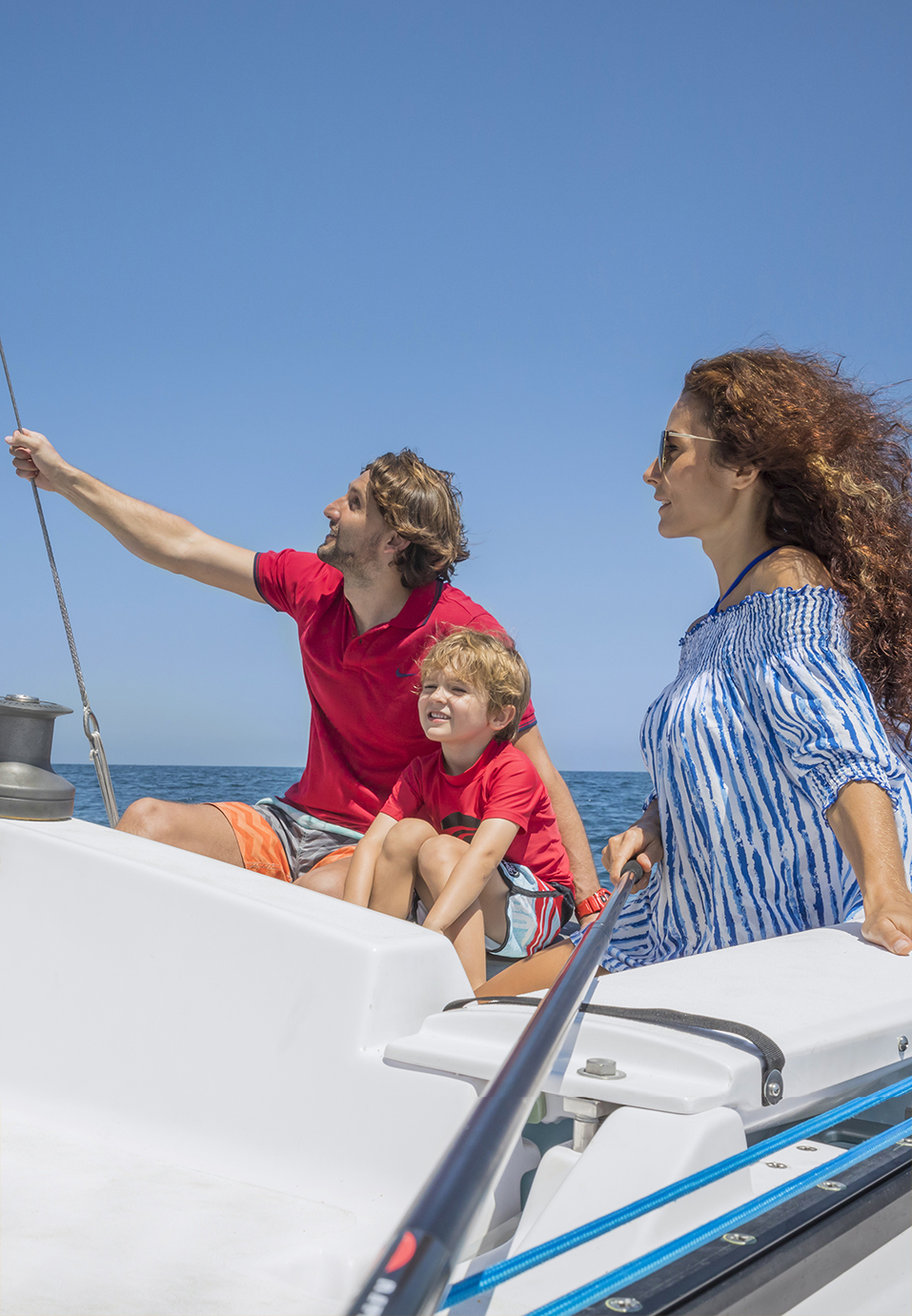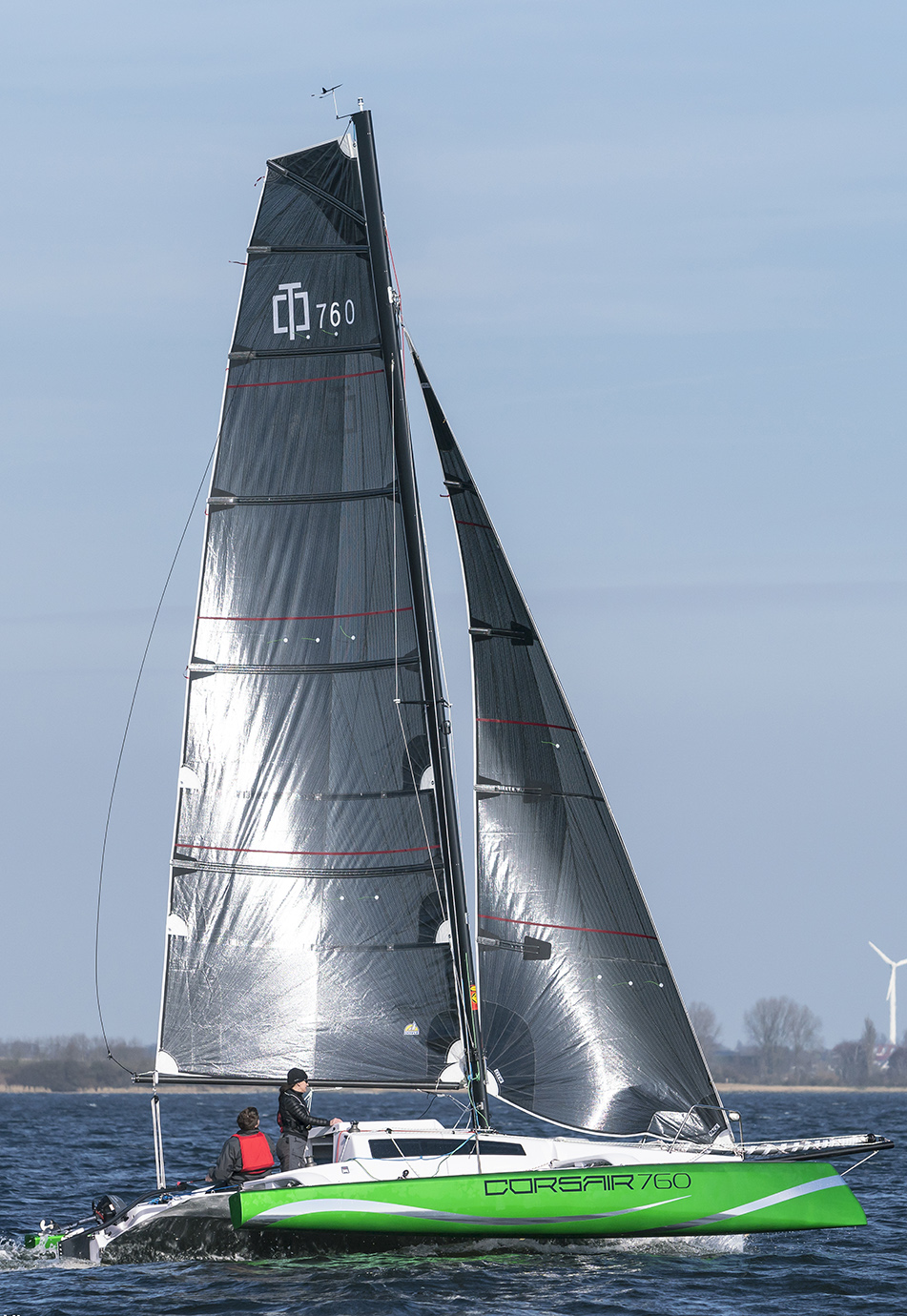 Easy to Own
Furthermore, being on board the Corsair 760 feels more spacious than her actual size. It is affordable to buy and maintain with unmatched resale value – such a safe investment for the owner. Moreover, warranty and support is available with a worldwide dealer network. For more information, send us an inquiry or locate a dealer in your area.