Solo Sail, Family Fun or Race with Mates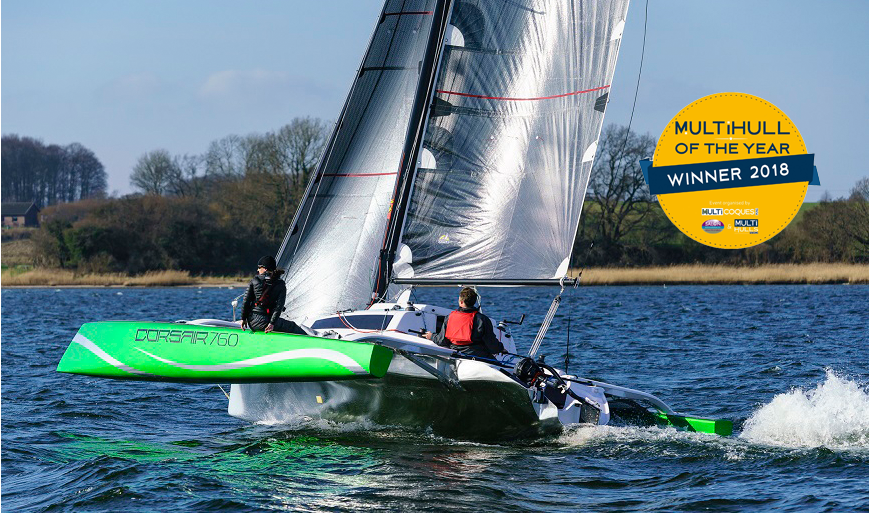 The Corsair 760 offers a incredibly versatile platform that can be  folded away and transported by trailer to your favourite destination, but unfolds to provide space, speed and stability when sailing. Optimised for short handed sailing, it's ideal for a solo adventure to a remote location, or a great way to teach the kids how to sail while having fun…but when racing season starts, you will be always at the front of the fleet with incredibly efficient apparent wind performance only a trimaran can offer.
Convenience of driving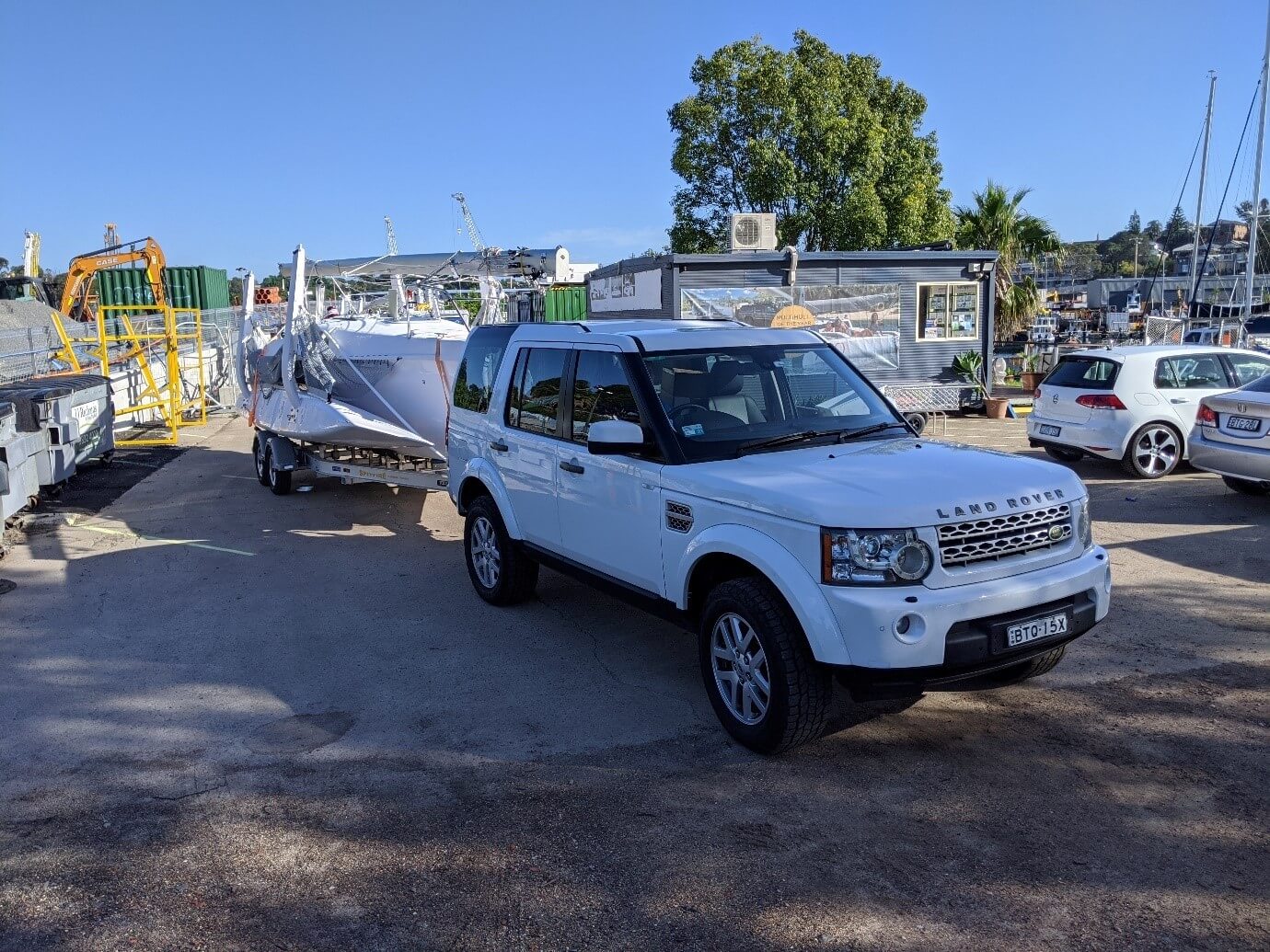 The Corsair 760 folds up to standard trailer width and with a total weight under 2 tonnes with a double axle trailer, it can be towed by most regular 4WD vehicles and stored in a cost effective manner. The mast raising system makes it easy to raise and lower the rig and launch the boat using just the winch from the trailer.
Roomy and stylish cabin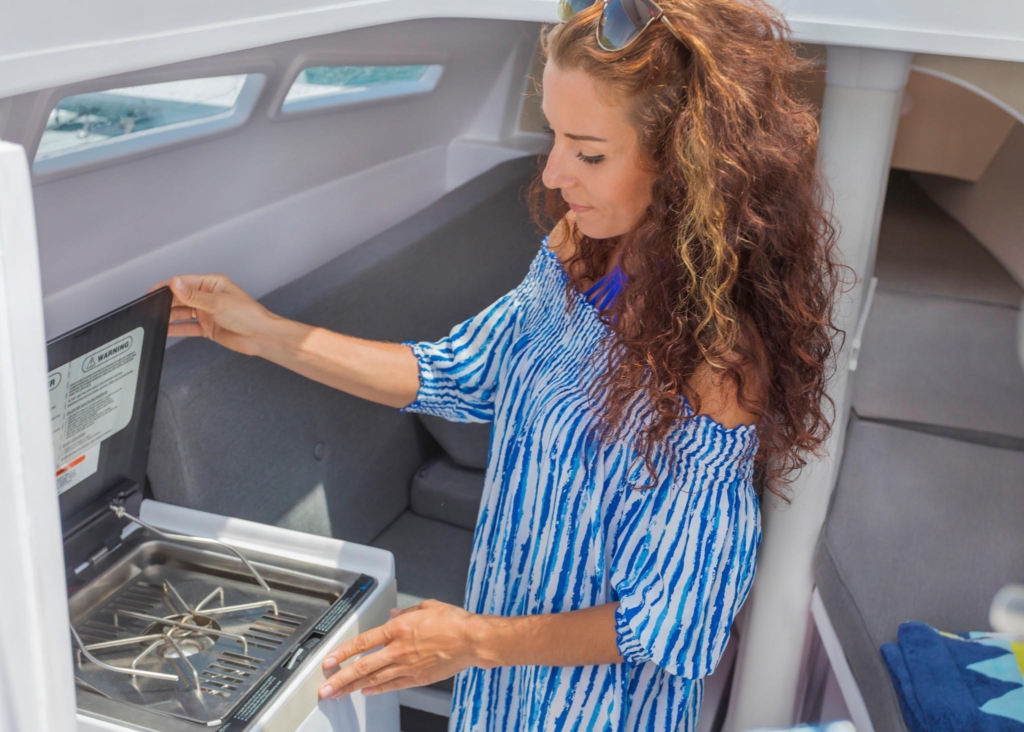 Sufficient cabin space will comfortably accommodate a family or a group of friends. While LED mood lighting and white interior create an image of larger space contrasted by the colour cushions. The centre table is supported by the daggerboard case and can be lowered to create a double bed in the salon or can be simply stowed away. The forward section in front of the daggerboard case is occupied by a double berth. A deck hatch provides natural light and airflow through the interior.
Here are a few reasons why:
All Corsair trimarans are built tough. They are well-known for their well-engineered construction. The large floats make this trimaran extremely stable even under sail.
You will notice effortless speed along with little heeling. That provides (moderately exciting) experiences for guests! All sail controls lead to the cockpit making it easy to operate when you are solo sailing.
Compact to trailer. Unfold and set-up in 40 minutes ready to launch. The set-up is simple and can be done alone, but it's more fun and easier if you have a crew or a buddy to help!
Read more: