Covid-19 status in Vietnam
As of Aug 3, Vietnam's Ministry of Health documented a total of 165.339 cases of COVID-19 and 100.293 cases in Ho Chi Minh City (where we are located) with an increase over 3,000 cases per day. However, 46.965 of the total patients have recovered and have been discharged from hospitals. Since 9th of July, Ho Chi Minh city has been put under strict lockdown where all residents are to remain at home except when seeking medical care, working in essential industries, or purchasing essential goods. Nonessential gatherings are limited to two people, public transportation is suspended. Then the Government decided to extend the restriction from 18 July on 16 southern localities including Ho Chi Minh city and the Mekong Delta region under this strict social distancing measures for another two weeks.
As of today 3rd Aug 2021, 6,959,197  vaccine doses have been administered. Vietnam aims to secure 150 million doses of vaccines to immunize 75 percent of its population by the end of 2021. (ref: https://tiemchungcovid19.gov.vn/ – Government portal for Covid-19 vaccine information)
The current situation at Corsair Marine

While Vietnam survived 2020 with very few COVID cases and fatalities, the last few months has seen the DELTA variant enter the country and spread rapidly through the community. With many of the worlds developed nations are now recovering from the COVID pandemic, a very slow vaccine rollout in Vietnam now has the nation reacting to the very issue that many of our friends abroad were faced with over the last 12 months. Recent tightening of intercity travel has forced us to close our gates to transiting visitors and staff. We have erected on site accommodations to accommodate 30% of our team who had volunteered to continue working on priority projects to ensure we stay ahead of customer orders and prevent delays where possible. The good news, is that by doing so we were able to focus on boats near completion and ship a further 3 Corsairs before further restrictions have required us to put a pause on production whilst the city is under full lockdown. Ho Chi Minh City People Committee has announced that the whole city will be 70% vaccinated before the end of the month. In doing so, we should be back to work with a partially vaccinated workforce, within the next few weeks.
In the past weeks, whilst operating under these conditions, three boats (Corsair 760, Corsair 880 and Corsair 970) were shipped to the US, both caught up right with  schedule and were able to meet their booked shipment thanks to the dedicated team who have volunteered to remain on site for the duration of this lockdown.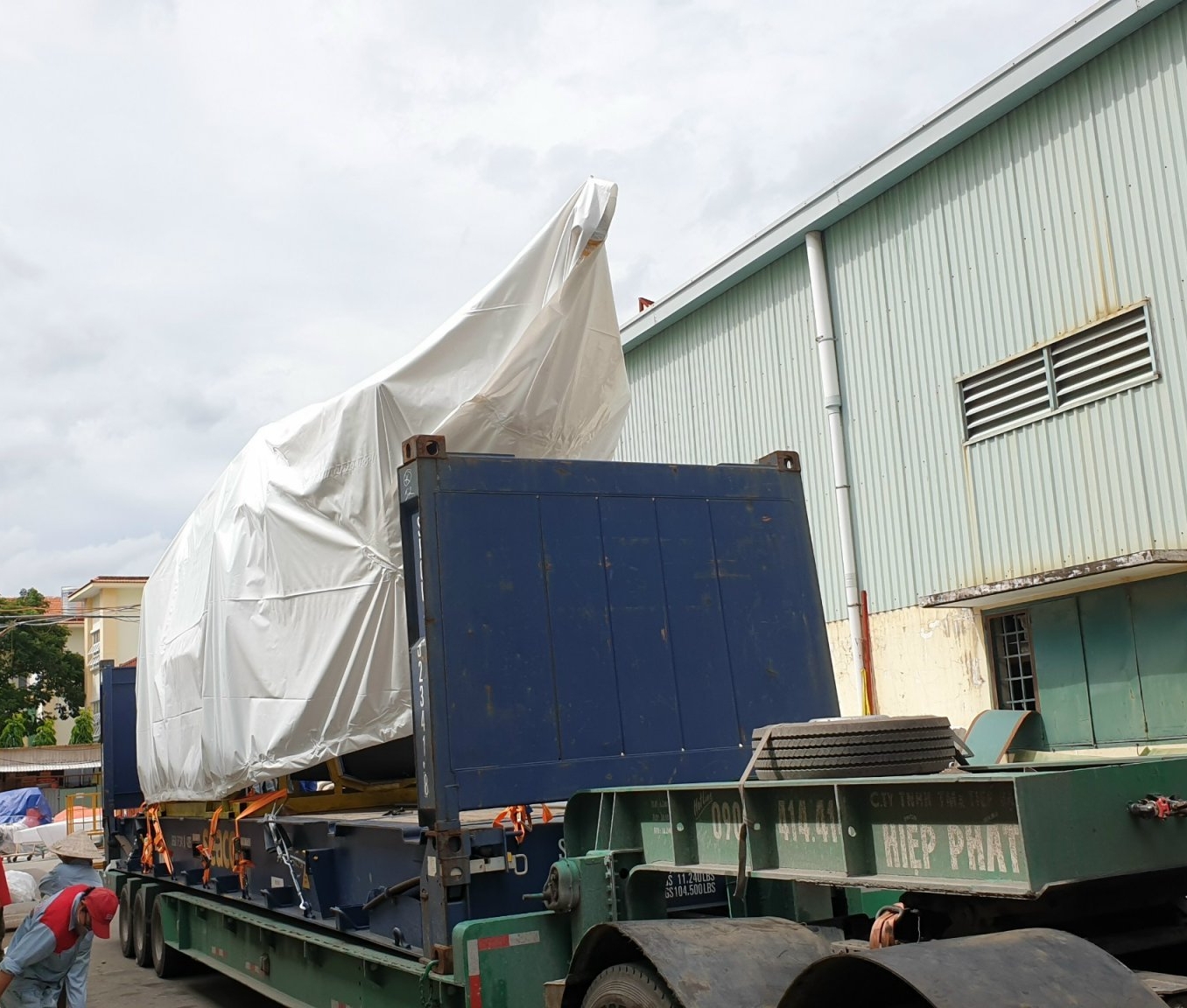 Supply Chain
We were fortunate to have been well stocked with materials prior to the outbreak in 2020, and swift procedural adjustments have enabled our team to continue to supply boats on time despite the supply teams workload expanding tenfold. This has us ordering much larger volumes of equipment far in advance of ideal requirements. An engine for example would currently need to be ordered 9 months prior installation in order to be installed on time without delay.
Whilst our stock levels and forward orders are carefully monitored and are well within required levels at this stage we are aware that any new part orders shall be delivered with longer lead times that we would typically expect to see. We are therefore asking all owners with boats under construction to finalise all options choices 6 months before start of construction to enable us to forward plan and ensure all goods are delivered on time so we can continue to deliver your boats on schedule.
Our Customer Service team is now all working remotely, remaining on call and are standing by to help with any inquiries or requests for support.