60 days until SBMR Regatta/Corsair Nationals
Sarasota Sailing Squadron is hosting the next SBMR Regatta/Corsair Nationals for 2021. The dates are March 5-7 2021.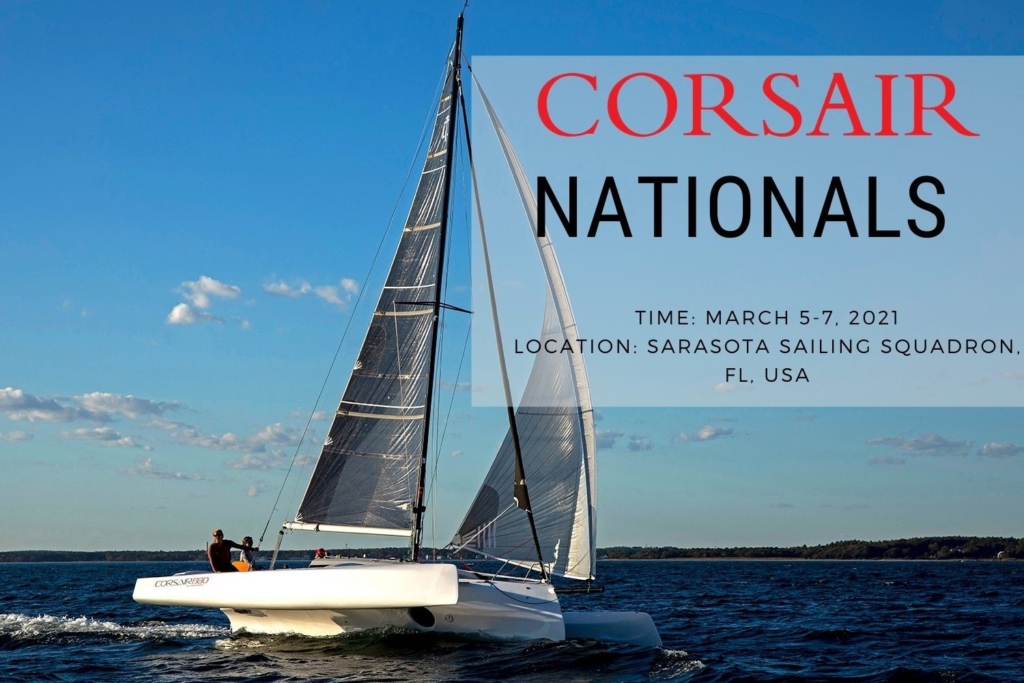 The regatta is targeting a number of 35 Corsair trimarans gathering together in the pristine waters of Sarasota bay, FL. In addition, the SBMR Regatta is also expected to attract classes including Stiletto, Windrider and a variety of other multihulls/trimarans.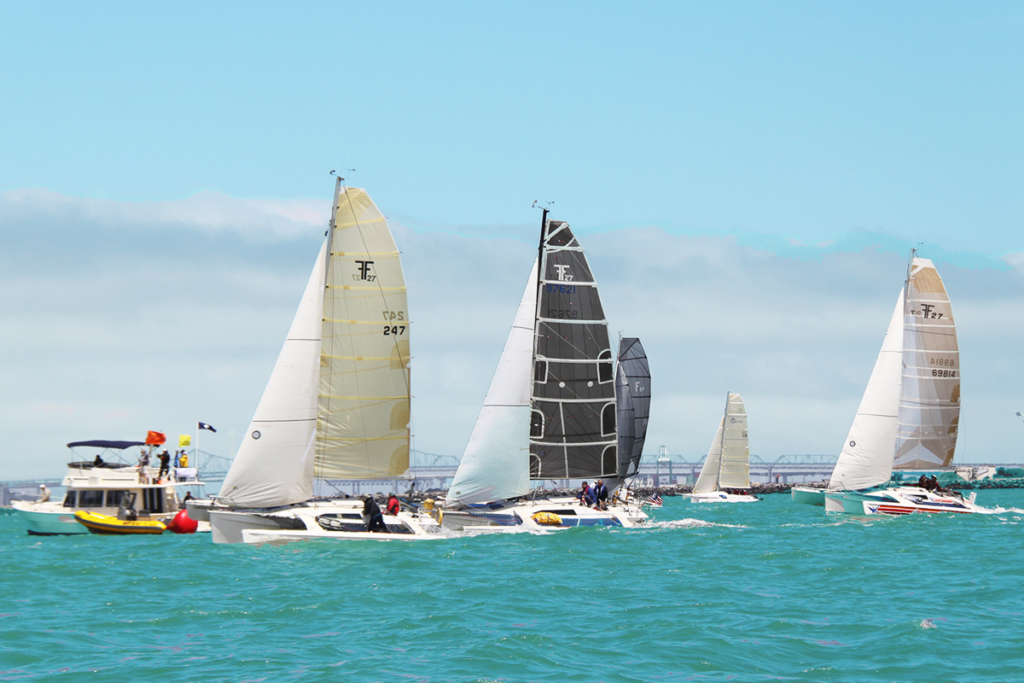 We look forward to seeing you and your crew flying on the Bay and with your favorite Corsair.  There will be lots of racing! A box take out dinner on Saturday due to Covid precautions. Registration is only through Regatta Network and will close on Wed, 3/3/21 at 5 p.m. There is no onsite or late registration. Registration is now open.

The regatta will host 3 full days of racing with up to 12 races scheduled. There are 2 options for days of racing, you can either go with 2-day or 3-day races.
Days of Racing Schedule:
| Date | Warning Signal |
| --- | --- |
| 5 Mar 2021 | 1130 hours |
| 6 Mar 2021 (2-day racers) | 1000 hours |
| 6 Mar 2021 (3-day racers) | 1125 hours |
| 7 Mar 2021 | 1000 hours |
We would love to make this a fun and exciting event for everyone in the Corsair community, with the Corsair Nationals  intended to bring our community closer together through opportunities of socializing, networking and of course some hard and fast racing!

We must plan for the appropriate event size so please register early to ensure we have time to pull off an amazing regatta. Register today for early bird pricing!

Read more: