What do all these smiling people have in common?
You might have guessed that they are all sailors. And yes, that is correct.
They have also just participated in the 6th Annual Trimaran Sailing Clinic sponsored by Windcraft Multihulls and held at the Fort Walton Yacht Club in Fort Walton Beach Florida. Which means they are all better sailors now than when they arrived. You should have been there and we hope next year you will be. It was fabulous. Perfect wind and weather conditions, devoted coaches and staff and students who came to the clinic ready to become better sailors all made for an exceptional 2019 sailing clinic.
Saturday morning focused on sail trim, where to place tell-tales and Head Coach Randy Smyth's simple system for synchronizing the trim of all sails and rotating mast. In the afternoon we worked on how to rig, launch, trim, jibe and douse a spinnaker.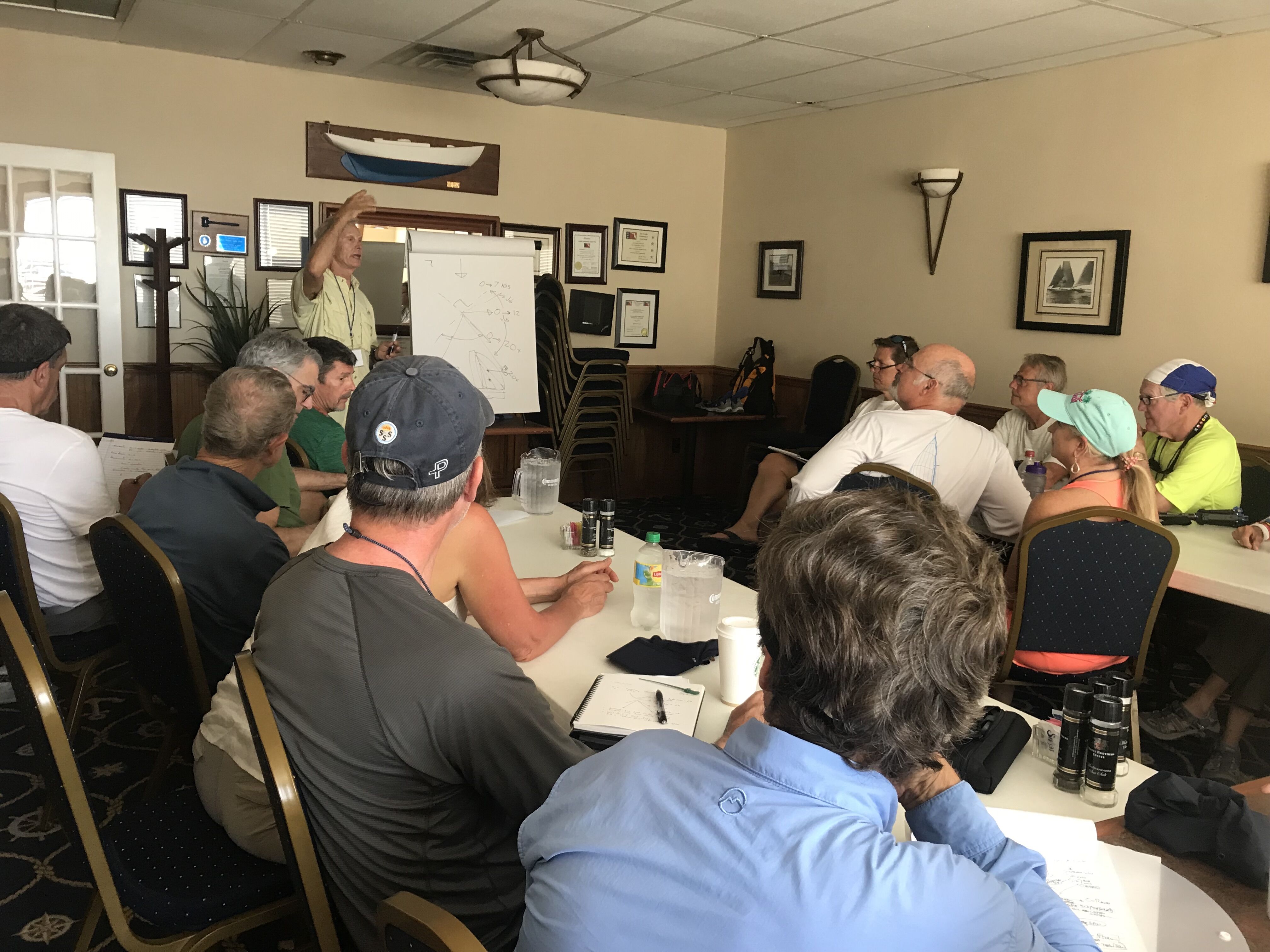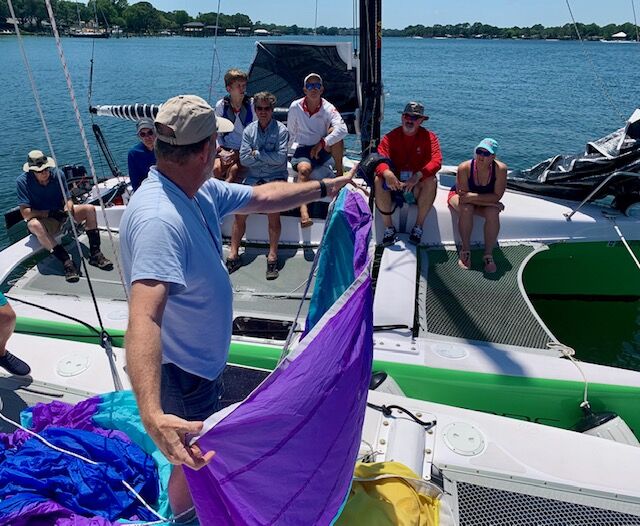 On Sunday morning, Linda Wright gave some useful land-based instruction on anchoring and docking, and practiced heaving-to, rescuing a man overboard, and reefing the mainsail on the Corsair 760.
In the afternoon, all the Corsair sailed around fixed marks in the bay deploying all four sails and reefing the main. Randy insisted this was absolutely NOT a race. [Sure…]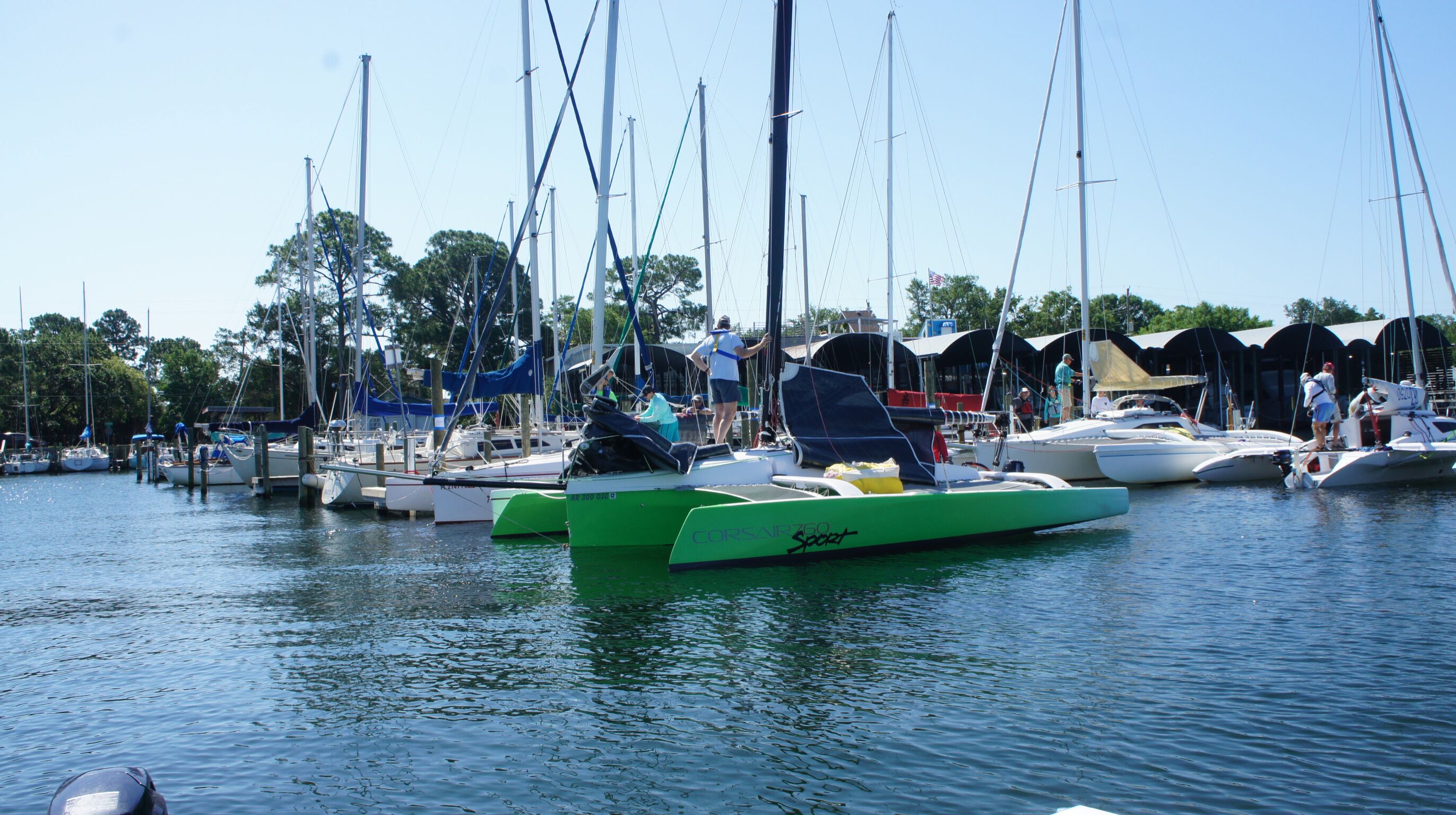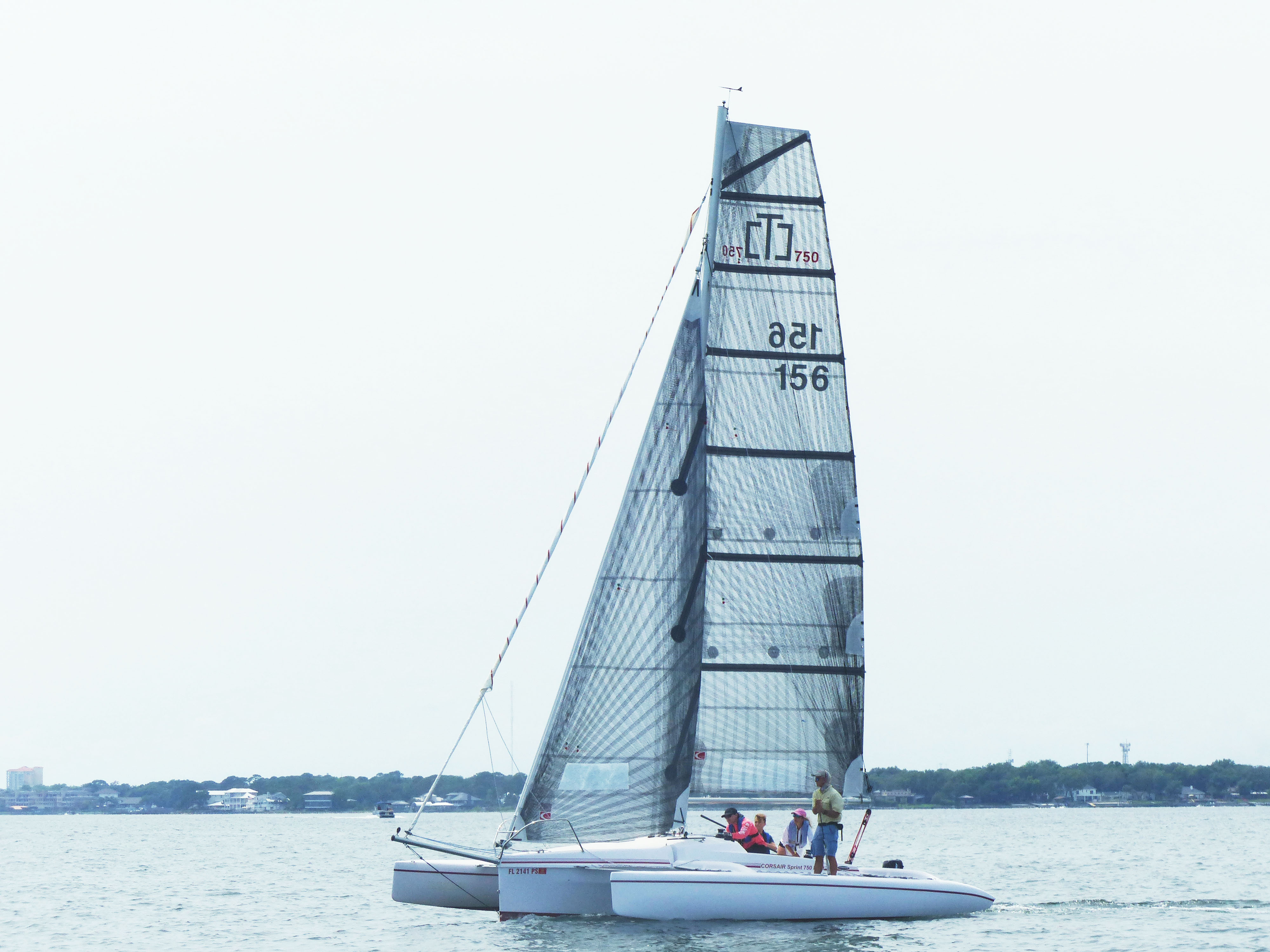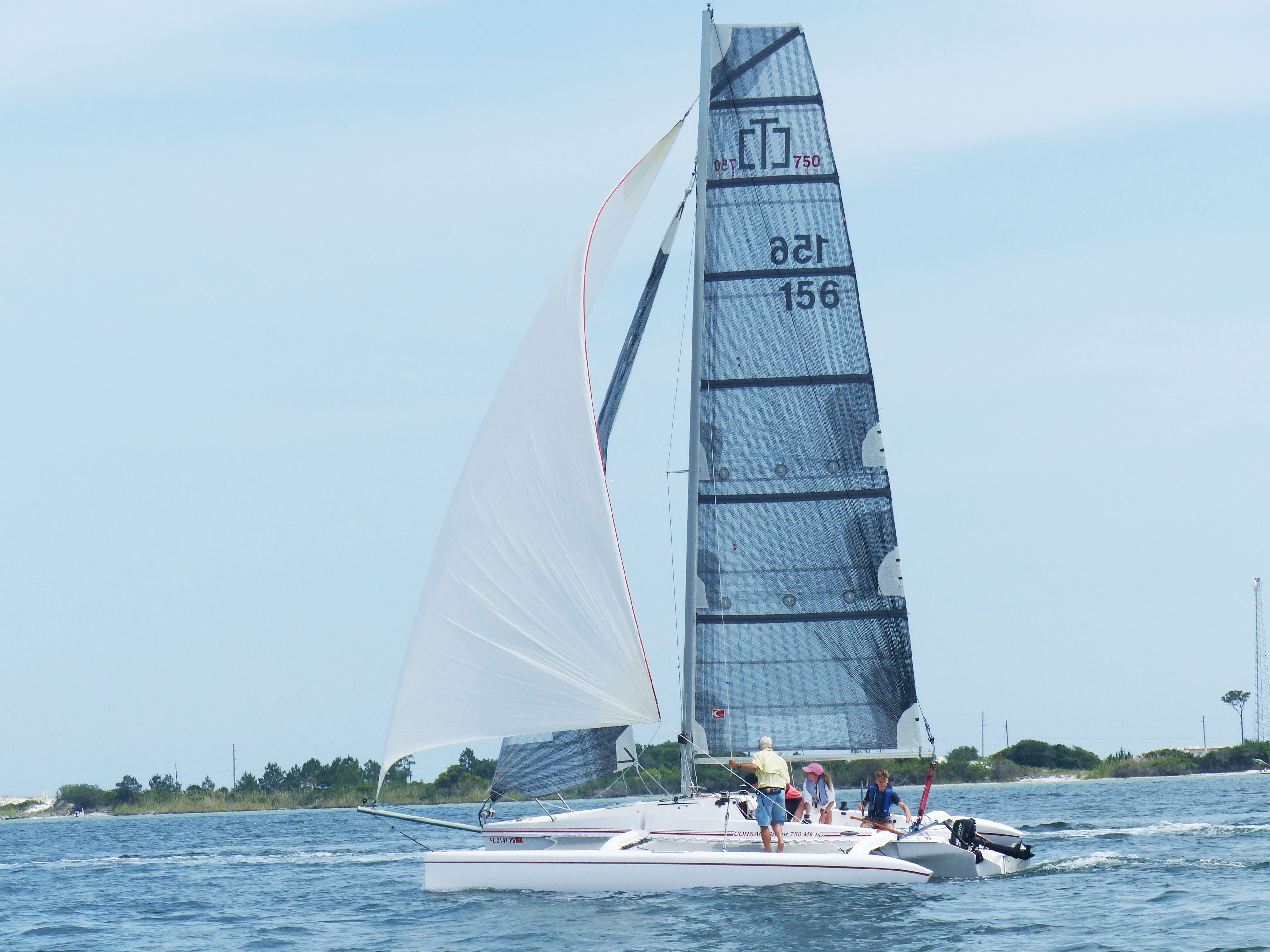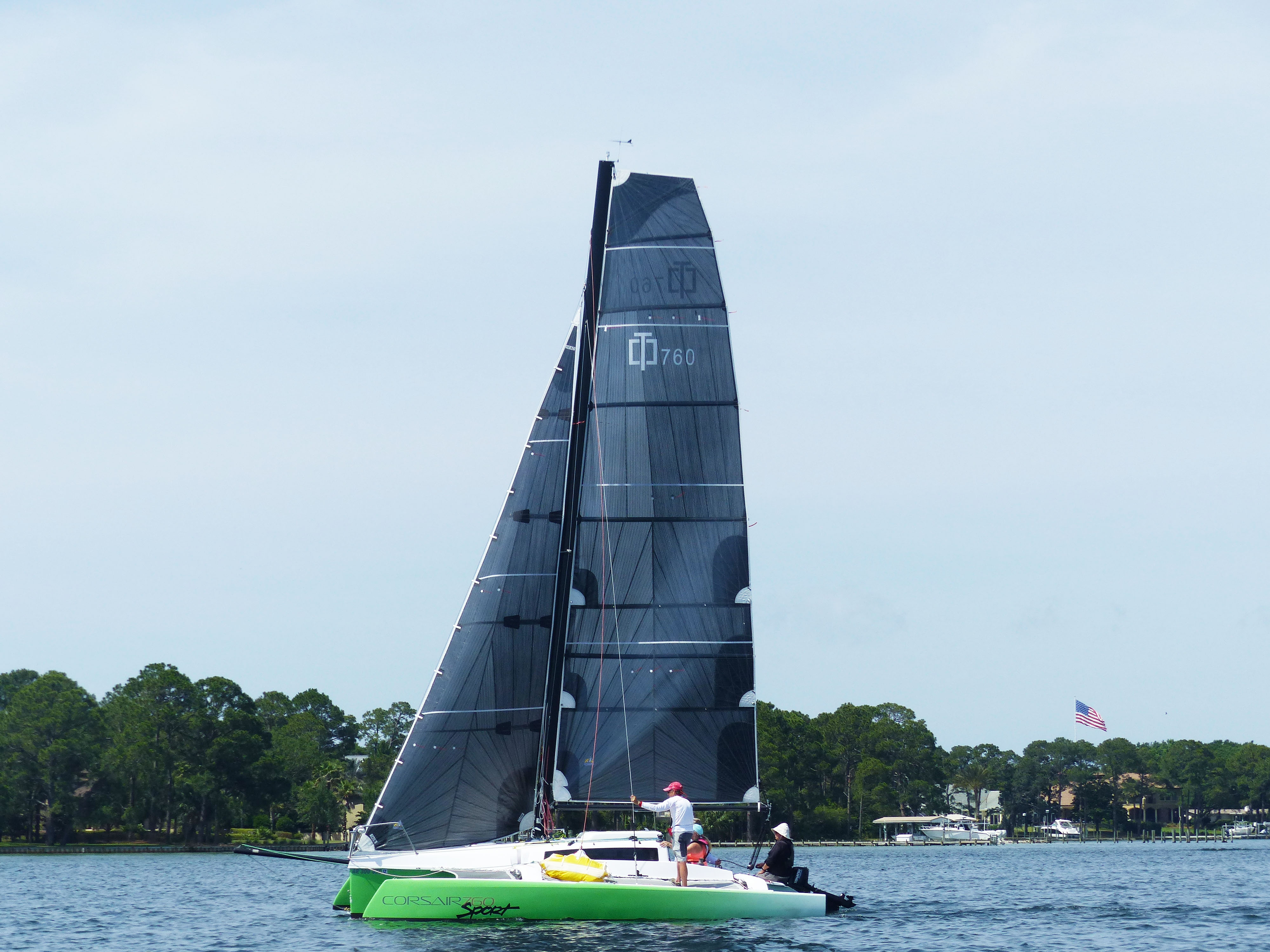 The next clinic will be held in May 2020. If you would like to join our Corsair community, to meet and share your passion, please contact us.

Read more:
Training days on the Corsair 760 on Lake Granby, Colorado was a big success!
The Corsair 760 wins at Geelong Race Week
5 reasons why the Corsair 760 trimaran is your Multihull of the Year 2018