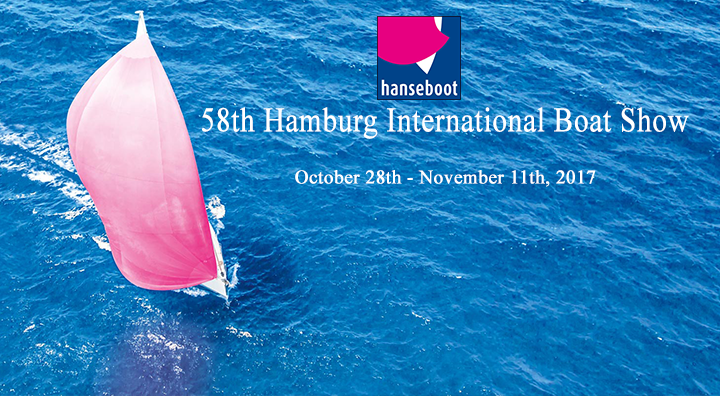 58th Hamburg International Boat Show 2017
Heading for the open sea, with a strong wind from the North-East in your sails? Zooming off towards the horizon, powered by six cylinders? Driving up your adrenaline level with your surfboard or in your canoe? Every watersports enthusiast has their own special preference.
That is why Hanseboot offers watersport professionals and newcomers a wide range of attractions. Come and see the many first presentations and product innovations in sailing sport, motor boats and a range of trend sports. Join in the activities at our hands-on arenas, or go for a test run in the Port of Hamburg. Whatever you are planning at hanseboot, we are delighted to have you on board, and to experience with you some unique moments in the world of watersports.
Have a closer look at the Corsair 760!