Spaces available in Windcraft Trimaran Sailing Clinic October 3,4 2015
The next Trimaran Sailing Clinic will be hosted by Corsair Dealer Windcraft at the Fort Walton Beach Yacht Club in the Florida Panhandle October 3,4, 2015. Students will see their sailing skills and knowledge dramatically improve over the two days of this clinic, taught by world class multihull sailor and coach Randy Smyth and his assistant coaches. Students of all levels of experience from novice to highly experienced will be introduced to Randy's simple but highly effective techniques for optimizing sail trim, will learn how to hoist, jibe and douse an asymmetrical spinnaker efficiently, as well as how to set up and tack a screacher for maximum VMG upwind.
Read more about Randy Smyth here >>
Judging by the smiles on the faces of participants at a recent clinic, you will not only learn a lot, but have fun doing it.
Reserve your spot, Email Don Now >>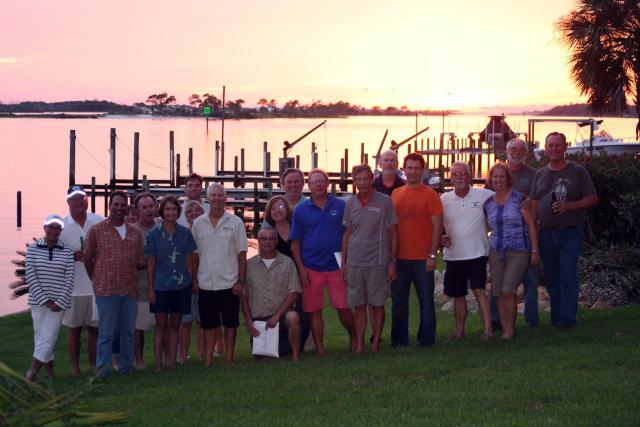 Photo Above: This picture was taken at the pre-clinic get together on the preceding Friday night at Don's house.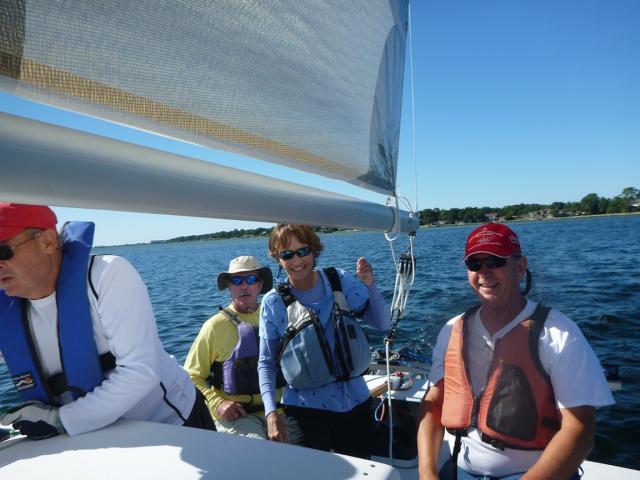 Photo Above: Students Geoff Kaplan, Mike McCormick and Stan Hall heading out to start on the sailing drills on assistant coach Linda Wright's Corsair trimaran F-28 center cockpit.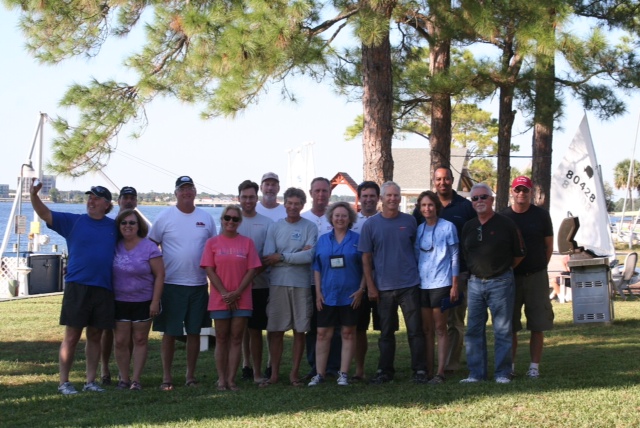 Photo Above: The tired but happy bunch of students and instructors at the end of the final day. It was a success!!
Looking for sailing clinics in your area? Contact your local dealer today! FIND A DEALER NEAR YOU >>