Sailing the Pulse 600 in Amsterdam
Today i had the pleasure of meeting up with the team from Nibor Marine at their dock space on lake Ijsselmeer, just outside of Amsterdam. The births on lake Ijsselmeer are quite narrow, only allowing narrow beamed monohulls under normal circumstances. For the Pulse, this was not an issue. We simply folded one beam to fit the nimble trimaran through the pylons, unfolded and then off we went for a great day on the water high speed trimaran sailing.
When we left the dock the winds were quite light and we made our way out into open waters as we lounged around the dry trampolines however this situation quickly changed as the winds increased and we started to reach speeds of 16,17,18 kts with the center hull beautifully skimming across the peaks of the waves below.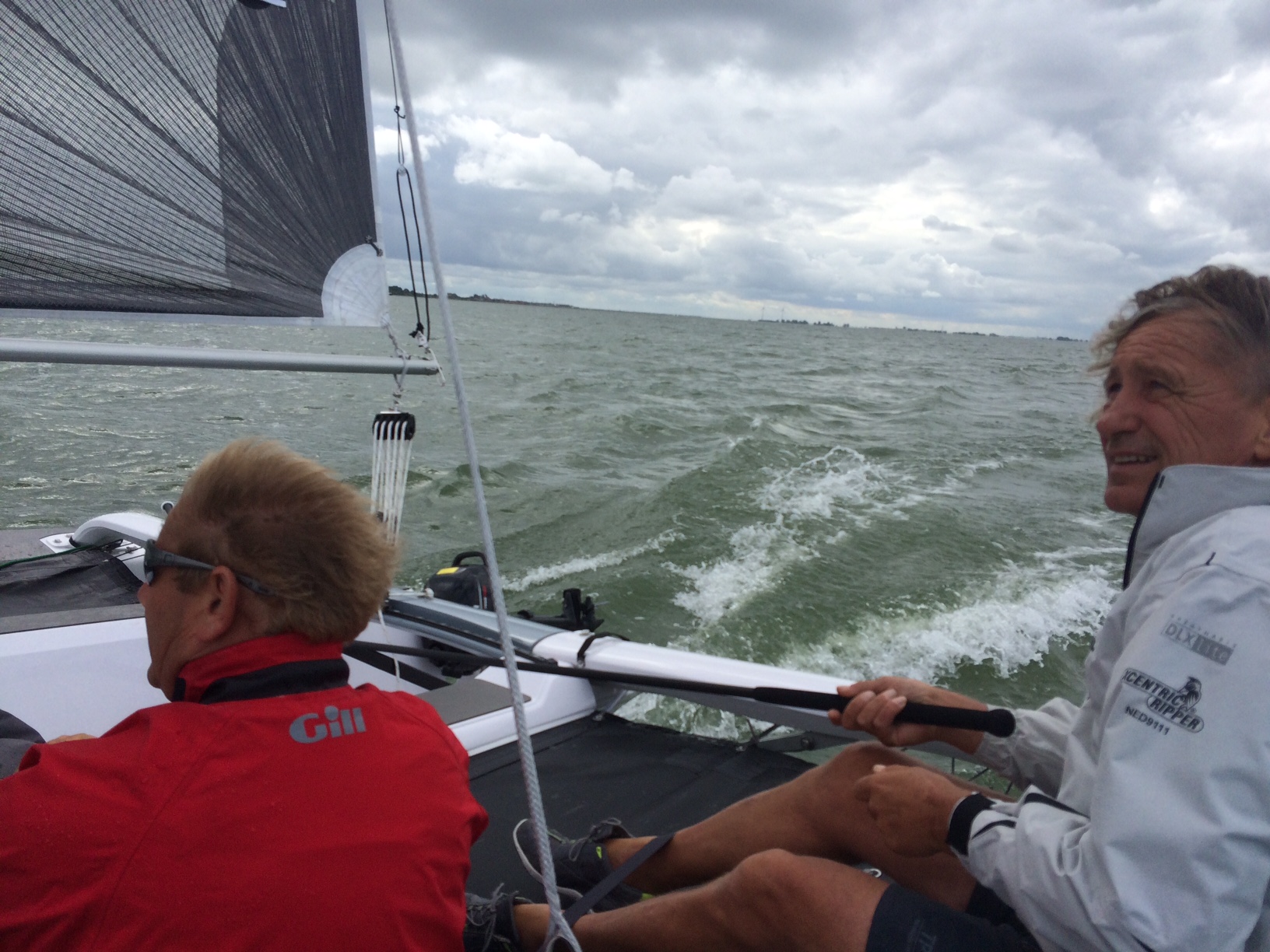 Lake Ijsselmeer is a very large and shallow fresh water lake. I visited this location with Nibor Marine to review as a possible venue for one of our 2017 Pulse one design events.